Dive into the Future of Live Entertainment.
Every City has a Secret. Only Dubai has La Perle.
La Perle, by Dragone
La Perle features a cast of 65 artists, each bringing their own unique set of skills to the performance, ranging from acting, acrobats, aquatic and aerial stunts. Prepare to be mesmerized as the one and a half hour fast-paced live show unfolds right in front of you with the performers diving into the pool on stage and flying through the theatre at spectacular heights, creating a visually captivating experience both below, on and above stage.

Located in the heart of Dubai, just next to The Westin Dubai Al Habtoor City, La Perle is the region's first resident show with its purpose built theatre. This uniquely designed theatre creates a one-of-a-kind experience for audience members as each seat guarantees a magnificent view of the show. The 1,300 seat theatre only contains 14 rows which offers an intimate experience and gets you face-to-face with the action.
130 shows in 2017 and over 400 shows in 2018
La Perle Theatre is located in the heart of Dubai, just next to The Westin Dubai Al Habtoor City. Easily accessible from all areas of Dubai with direct access from Sheikh Zayed Road and walking distance to the new Dubai Canal.

Easy access to sensational food & beverage offerings all within walking distance of the Theatre. Choose between a magnificent variety of more than 20 restaurants including Cook Hall, Seasonal Taste or Il Capo.
Dress Code: Smart Casual
Food and beverage and merchandise available at the Theatre
Family Friendly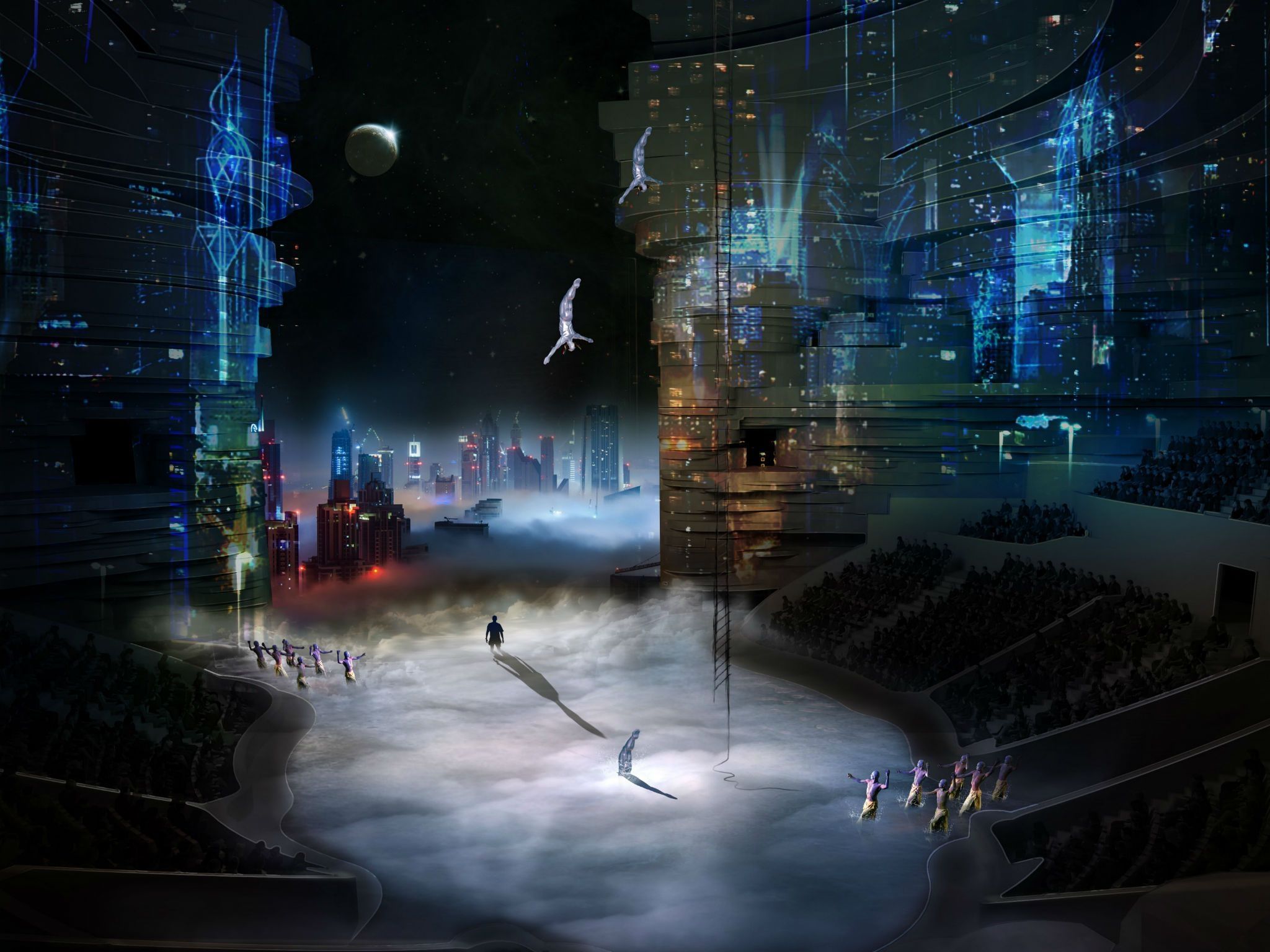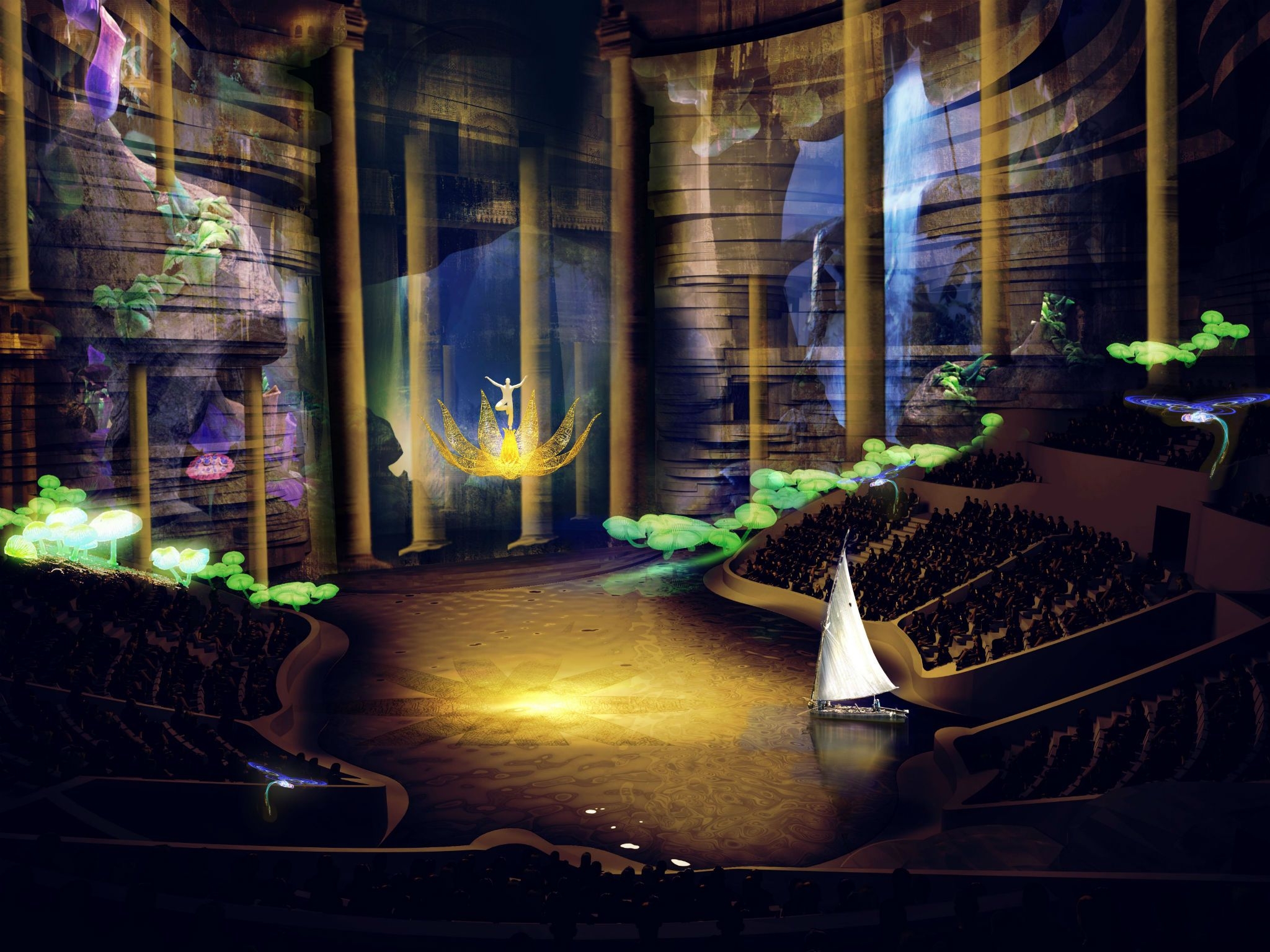 Seating: The 1,288 seat theatre only contains 14 rows which offers an intimate experience and gets you face-to-face with the action. La Perle has four tiers of seats starting with Bronze, Silver, Gold and VIP seats on request.
Bronze 183 seats
Silver: 501 seats
Gold: 496 seats
VIP: 108 seats
Accessibility: La Perle is accessible for guests with disabilities including; Elevators, ramps and accessible seats. Please contact the Box Office directly with any specific questions or requests at +971 4437 0001 or BoxOffice@LaPerle.com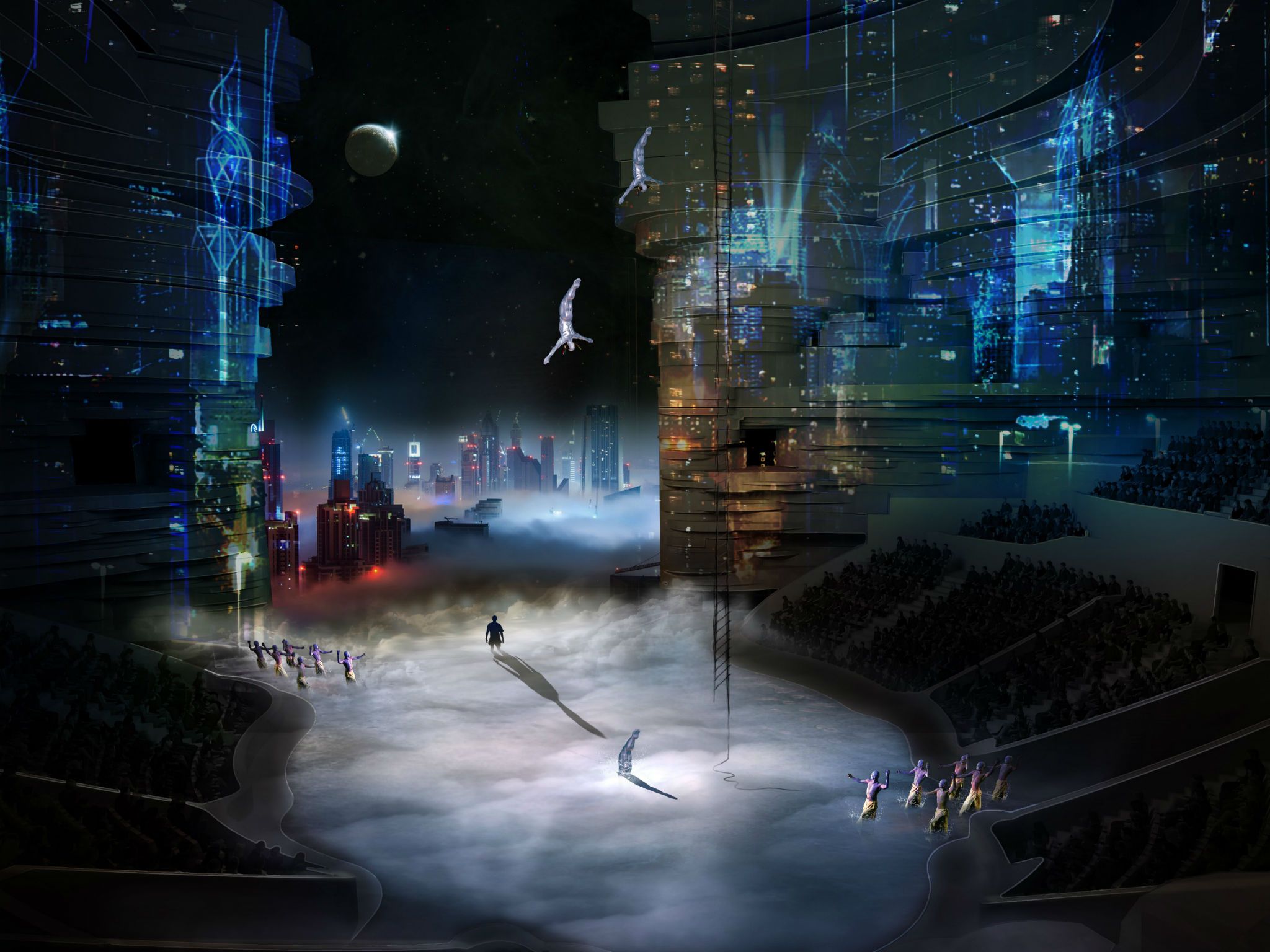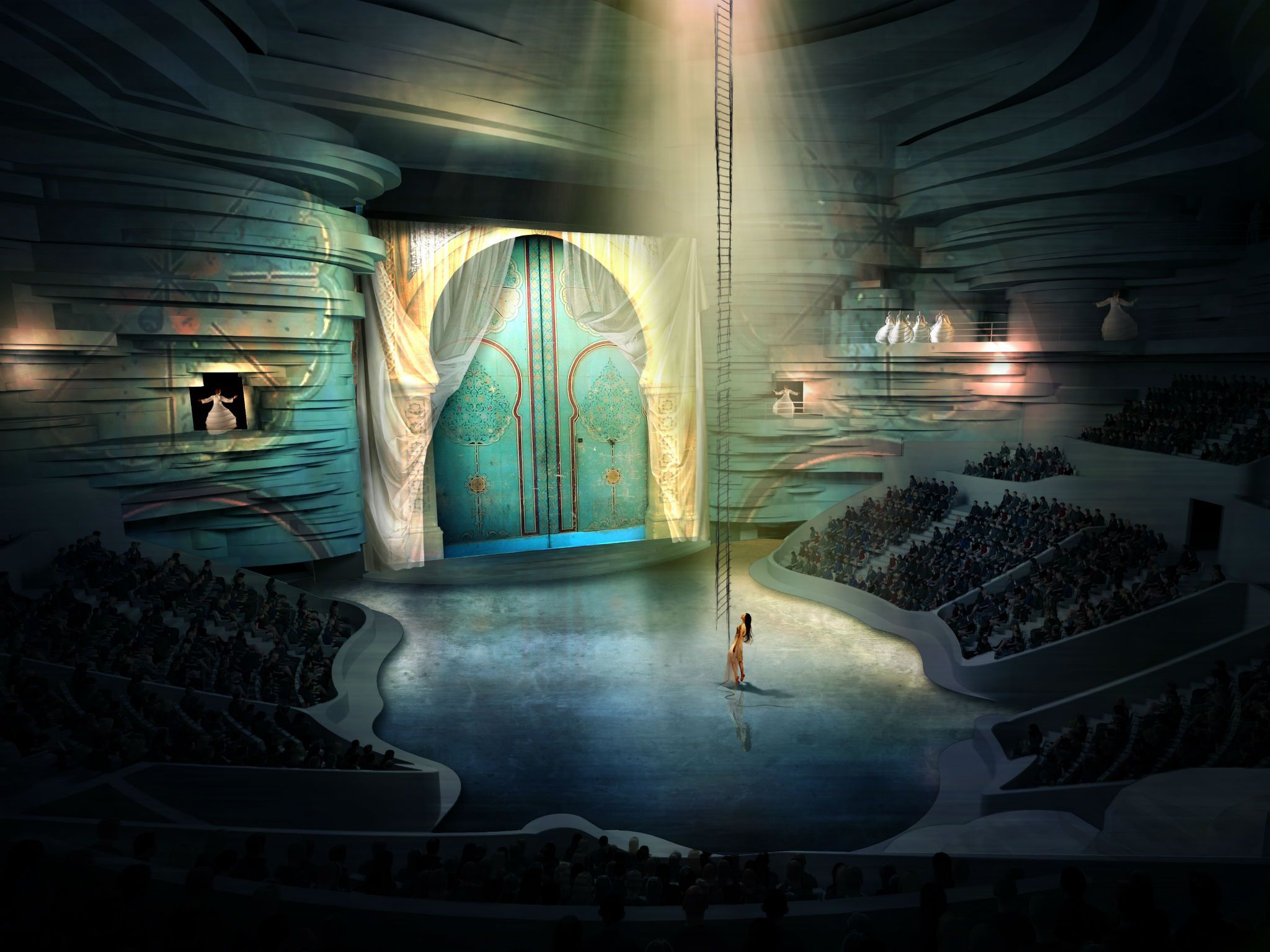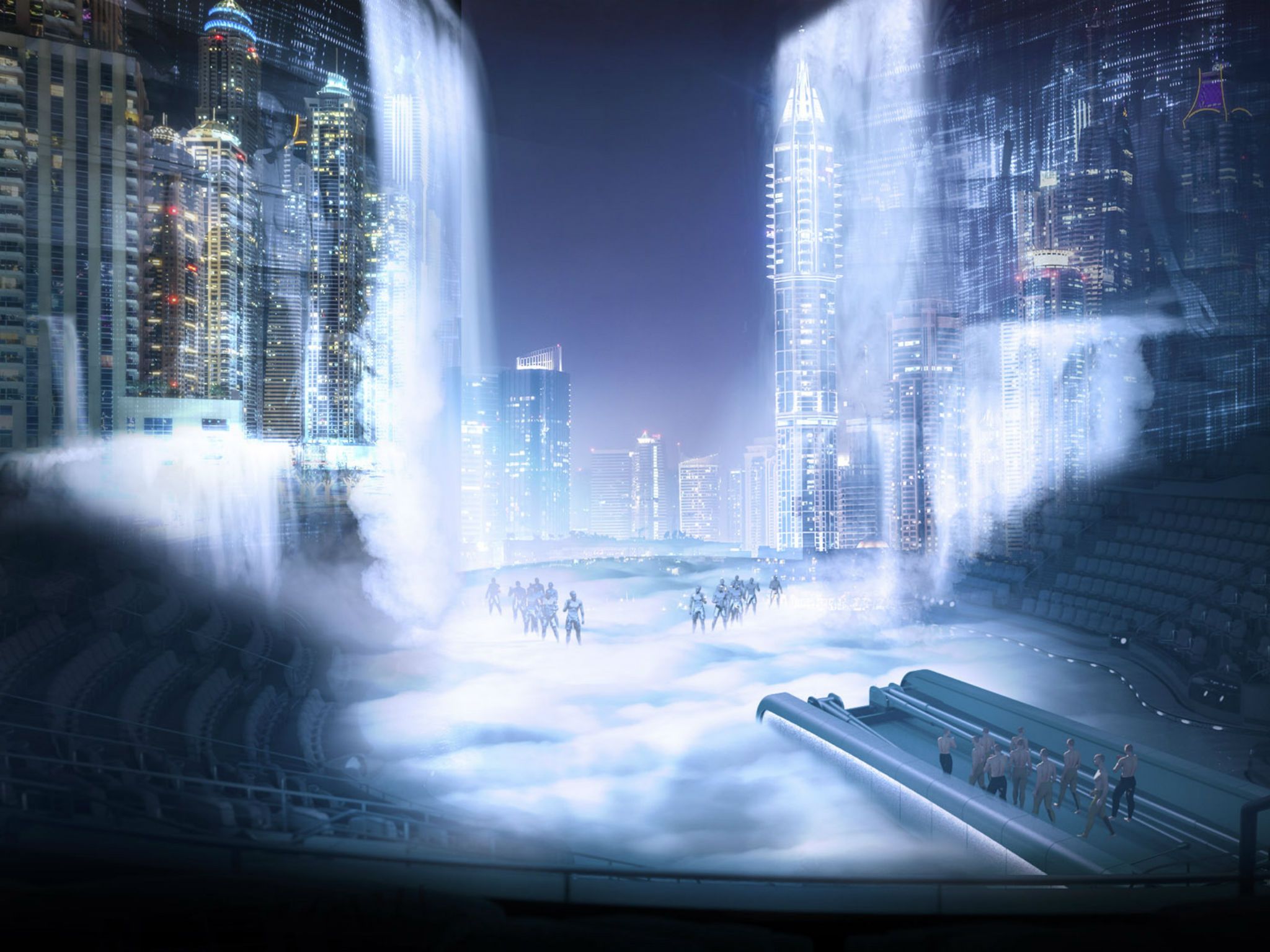 FAQ
Schedule: La Perle has the overall capacity to perform up to two (2) shows nightly and ten (10) shows weekly. The show runs approximately 90 minutes with no intermission:
SHOW1: Available from Tuesday to Friday at 7:00pm, Saturday at 4:00pm.
SHOW2: Available from Tuesday to Friday at 9:30pm, Saturday at 7:00pm.
All shows subject to change and availability. Not all shows will be loaded in 2017 and the most up to date schedule is at http://laperle.platinumlist.net/
The Show schedule for 2018 has not been set at this time. Shows running during Ramadan and other Islamic Holidays as per Government mandate will be "business as usual" including show, music, dance and F&B.
Box Office: Open from Sun & Mon from 10am to 6pm and Tue to Sat from 10am to 11pm. If picking up tickets day of show, please arrive at least 1 hour prior to show and bring a picture ID.
Telephone: +971 4 437 0001
Email: BoxOffice@LaPerle.com
Children: Each guest regardless of age is required to have a valid ticket. Children under the age of two (2) years are not permitted into the La Perle Theatre. We encourage guests under the age of eighteen (18) years to be accompanied by an adult. Booster seats are available for children

Dress Code: Smart casual
Photography: Photography is permitted, however flash and laser pointers are not permitted in the venue.
WIFI: There is complimentary public WIFI at La Perle
Medical: medical tam on site for each show
Important Message
Important Information About Special Conditions at this Hotel
As of 31st July, 2018, Marriott International and will no longer manage or be otherwise associated with The St. Regis Dubai, W Dubai Al Habtoor City and The Westin Dubai Al Habtoor City. These hotels will no longer be part of the St. Regis, W Hotels and Westin Hotels global brand portfolios. Please note that reservations for dates on or after the set date will not be eligible for loyalty member benefits, award redemptions or accrual of Rewards Points. Marriott International currently operates several other hotels in UAE. To find out more, continue to explore.